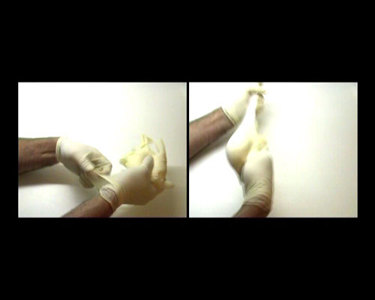 «Ne pas toucher sans gants»,
vidéoprojection, 2004.
Elle se constitue de quatre courtes vidéos montées en parallèle, traitant de ce que l'on peut toucher ou pas, ce que l'on peut attraper, ou simplement ne pas faire sans gants chirurgicaux.
It constitutes itself of four short videos edited in a two channel video, dealing with one can touch or not, what one can catch, or basicaly what one should not do without surgical gloves.