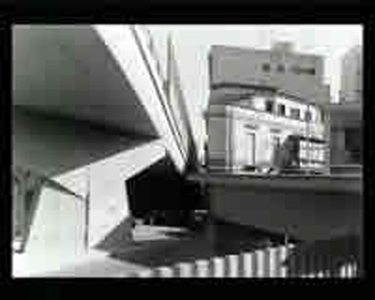 «L'Europe du sud contemporaine»,
projection vidéo, 12mn , 2001.
Cette vidéo est basée sur le travail du photographe Bernard Plossu. Le but était de traduire par le montage et le son son univers. Nous avons créé la bande son avec Romain Leiris, avant de savoir quelles images seraient sélectionnées pour la vidéo. Nous avons donc développé une pièce sonore de 12mn qui soit indépe ndante, bien qu'inspirée par le l'oeuvre de Plossu.

This video is based on the work of the photographer Bernard Plossu. The goal was to translate by the editing and the sound his universe. We created the soundtrack with Roman Leiris, before knowing what pictures would be selected for the video. We developed a 12mn soundtrack therefore independent, although inspired by the work of Plossu.

Photos : Bernard Plossu Production : Images en Manœuvre Editing : Fearless Medi@terranée
Soundtrack : M.Dagorn / R. Leiris.